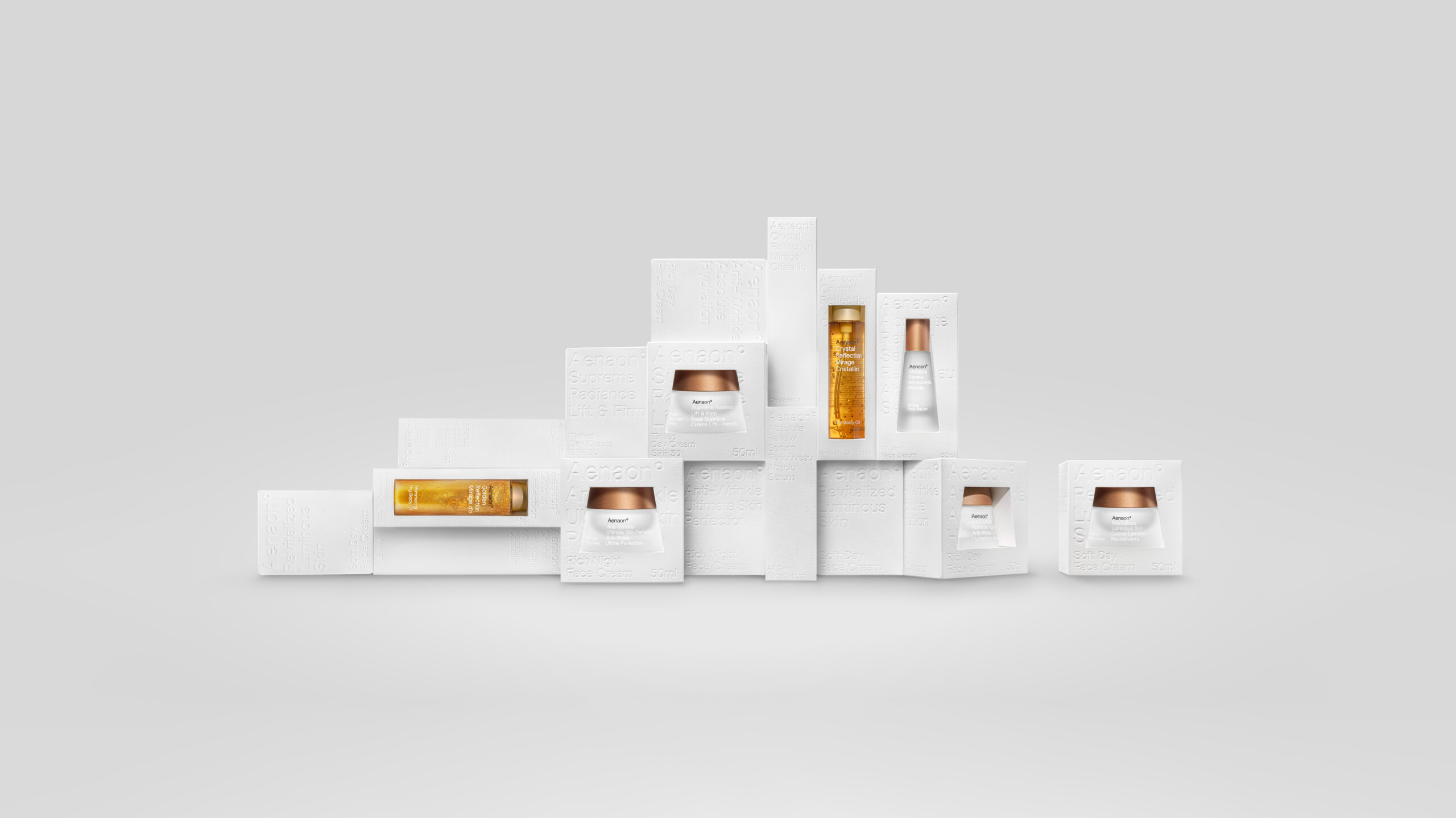 /

PORTFOLIO
Aenaon
A journey in perpetual beauty has just begun. 
Aenaon was created by a team of Greek scientists united by a relentless passion for research and exploration. Skincare products are clinically proven to repair and enhance the quality of the skin by harnessing the distinct power of each of the carefully chosen natural ingredients.
The Aenaon promise is to continue fervently researching for breakthroughs in skincare technology, and delivering the best possible results in the most natural and powerful way.
Project keys
/Communication Strategy
/Lifestyle PR & Marketing Services
/Event Management
Highlights
Aenaon: Launch in Greece
In March 2023, Aenaon celebrated its official brand launch in Greece with a beauty brunch held at the 5 stars hotel The Dolli at Acropolis. The intimate gathering was attended by Aenaon founder, Eva Tsantis, beauty editors and notable Greek influencers. Prior to its arrival in Greece, Aenaon successfully launched in Dubai and U.A.E., following a strong desire by its founder to create a skincare brand that delivers results.
Following a welcome address by Yiota Houliara, Founder of CONCEPT PR and the main brand introduction by Eva Tsandis, Chemist MSc & Founder of Aenaon°, the launch event merged entertainment with enlightenment through live product experience, detox mocktails and finger food along with the gazing at the eternal beauty of Acropolis.
Speaking during the keynote address, Aenaon CEO/Founder, Eva Tsantis, narrated the journey that had led to the creation of the brand and the inspiration behind the naming "The name comes from the Greek word "aénaos" which means eternal and perpetual, inspired by the direct association of beauty and time and the brand's scientific ability to reverse time".
Aenaon has released a total of eight products that are formulated by Eva Tsandis and backed by science. The skincare line is based on the Advanced Active Delivery System, a revolutionary technology of encapsulated peptides.
What we achieved
211 PR Clippings
€13,800 Media Value