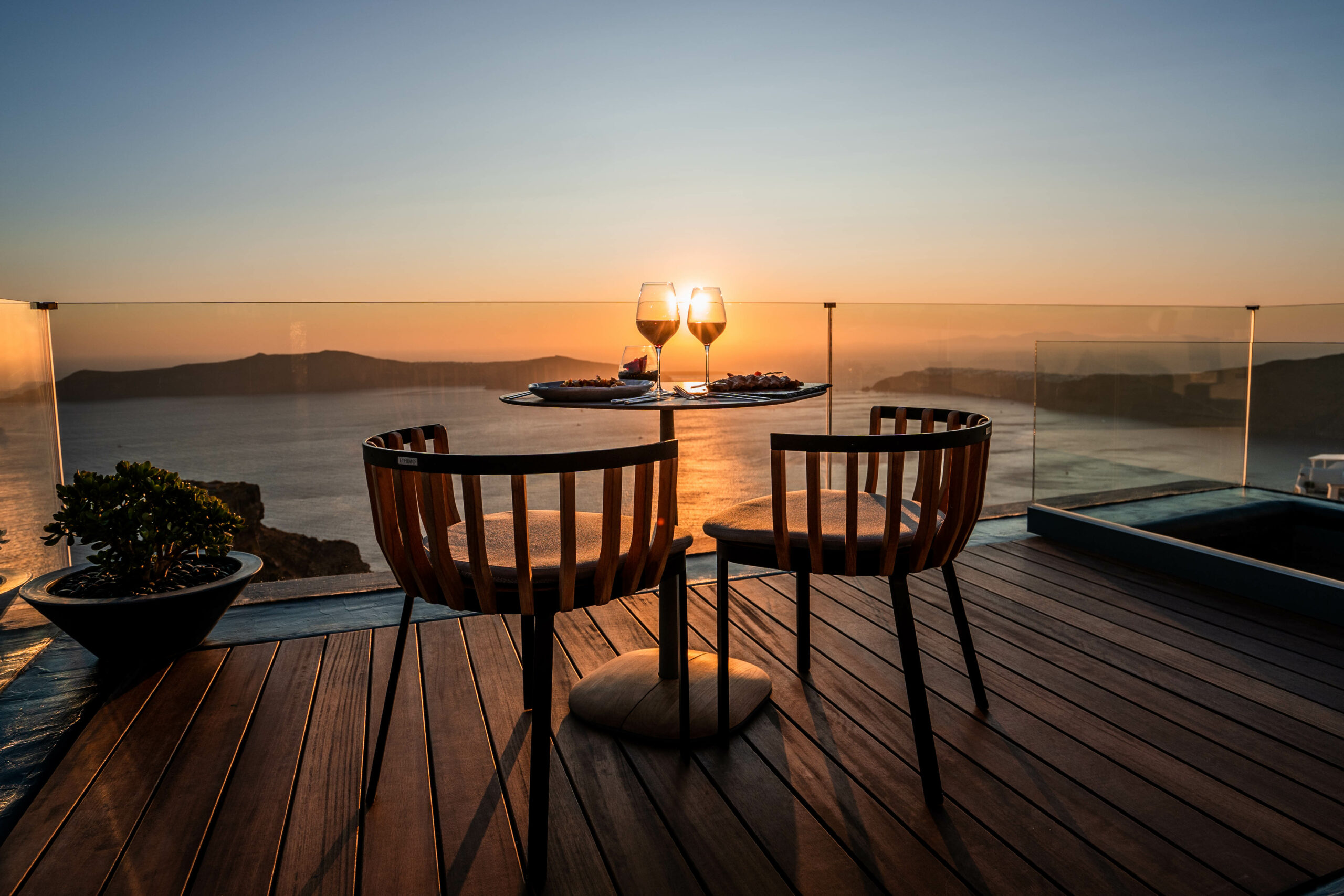 /

PORTFOLIO
Kivotos Santorini & MAVRO Restaurant
Luxury Accommodation & Dining in Santorini
The five-star hotel Kivotos Santorini (Ark in Greek), opened its doors in 2019 as a love letter to the ethereal beauty of Santorini's volcanic landscape. Located in the peaceful village of Imerovigli, perched high atop the island's vertiginous cliffs, Kivotos Santorini's conceptual boldness, unconventional design and forward-looking hospitality raises the bar for even the most eclectic vacationer. Panoramic views, private pools and hot tubs, immersive interiors, and an all-black colour scheme constitute a jaw-dropping architectural gem that re-invents the art of luxury accommodation.
Moreover, the iconic MAVRO Restaurant offers the perfect Santorini setting to enjoy award-winning chef Dimitris Katrivesis' harmonious fusion of tradition and innovation. Based on fresh ingredients that come straight from the heart of the Aegean Sea, our dishes celebrate the island's rich traditions in bold and thrilling ways for a sophisticated culinary experience that unfolds against the magical backdrop of Santorini's iconic volcano and world-famous sunset.
Project keys
/ Communication strategy
/ Social Media
/ Media Relations
Highlights
Exclusive Press Trip
Honored to be the first to experience the new degustation menus by Dimitris Katrivesis at Mavro Restaurant in Kivotos Santorini.
This summer, immerse yourself in an atmosphere of pure culinary delight where the vibrant flavors and enchanting aromas by the renowned chef harmonize with panoramic views, creating an unforgettable fusion of pleasures that delight both the palate and the soul.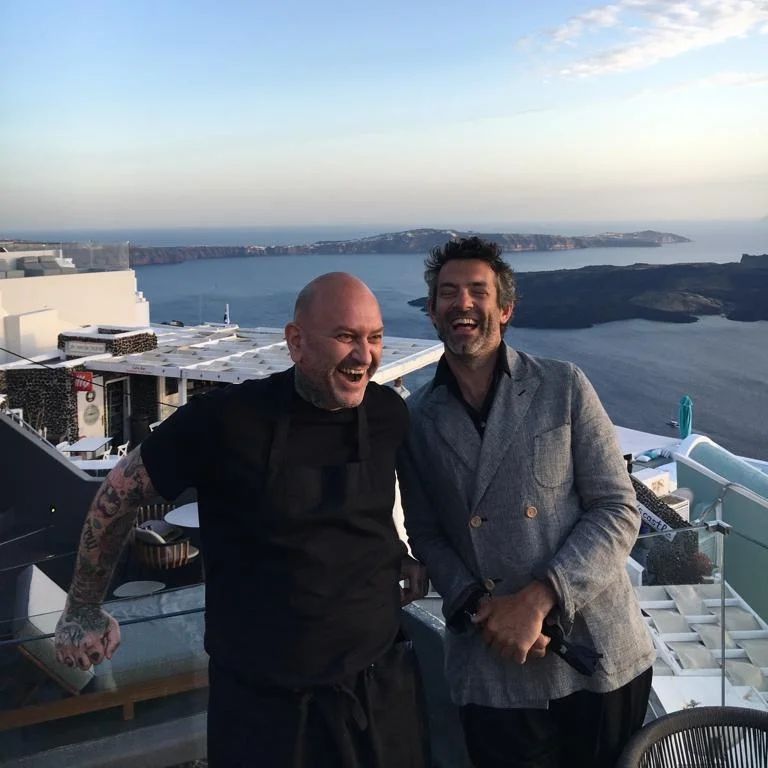 Opening Party
Can you feel the enchantment? We had a front row seat to one of the world's most spectacular panoramas. Witness the breathtaking spectacle of Mavro Santorini grand summer unveiling. Is this real life or a fairy tale dream?