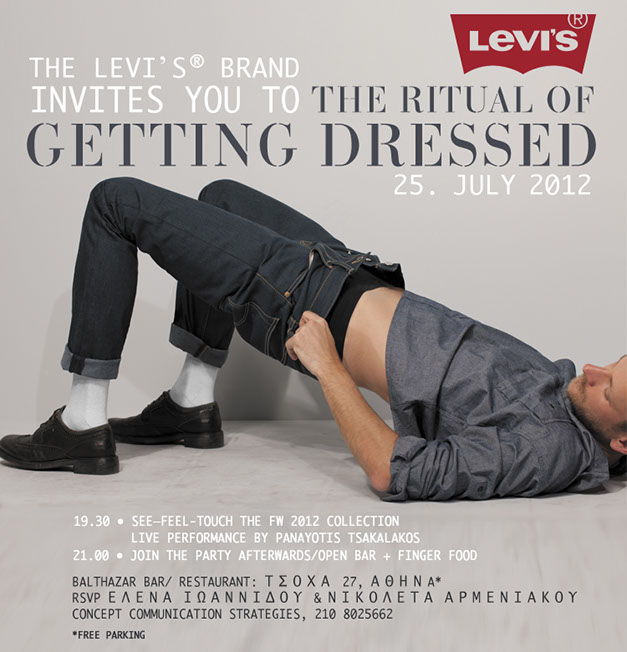 /

PORTFOLIO
Levis
LEVI'S STYLE MAY BE AS FRESH AS TOMORROW, BUT IT GOES WAY BACK — TO 1853.
That's when Levi Strauss & Co. began. Later, Levi Strauss, the man, partnered with Jacob Davis to invent the blue jean. And wit has been innovating ever since. Levi Strauss & Co. is one of the world's largest apparel companies and a global leader in jeans. The brand has some 500 stores, and its products are available in 110 countries around the world.
Project keys
/Showroom set-up for the products
/PR & consulting services
/Social Media
/Lifestyle PR & marketing services
/Event Management
/Promotional marketing
Highlights
The Ritual Of Getting Dressed" Levi's® Press Event!
Our team has deigned and organized a glorious press event to showcase the FW12 collection named
"The Ritual Of Getting Dressed", which was the inspiration of the collection.
The event took place in a famous Athenian Bar Restaurant called Balthazar which was decorated
to be in line with the look and feel of the brand.
The key idea was for our guests to
– See the Collection
– Feel the inspiration behind
– Enjoy the Night
Live Music – Finger Food and a lot of fun made the Press Event a huge success.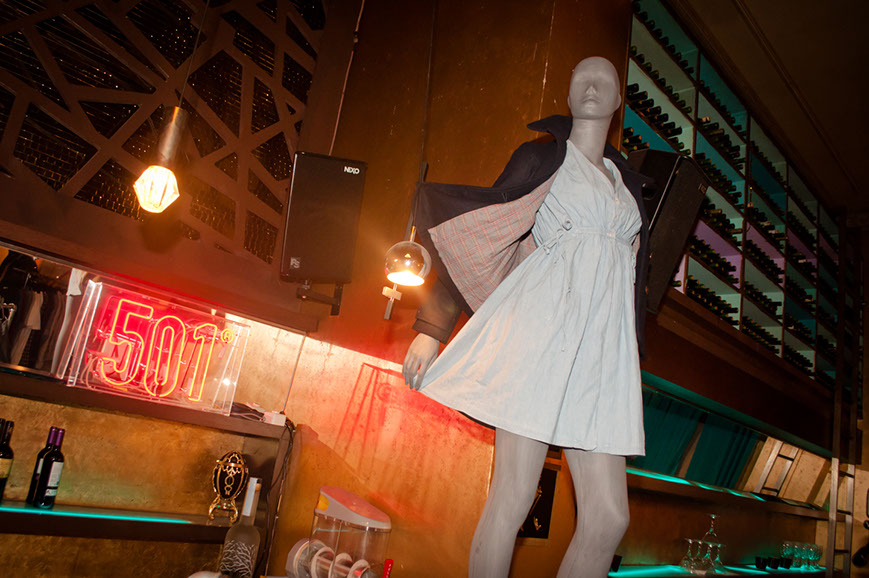 CURVE ID Global Campaign / Bloggers Event, London
That was the first ever Bloggers Trip in Greece and we were excited to be a part of it. Our team organized the media trip to London
in order to participate in the Levi's European Bloggers Event to promote the Curve ID Jeans campaign.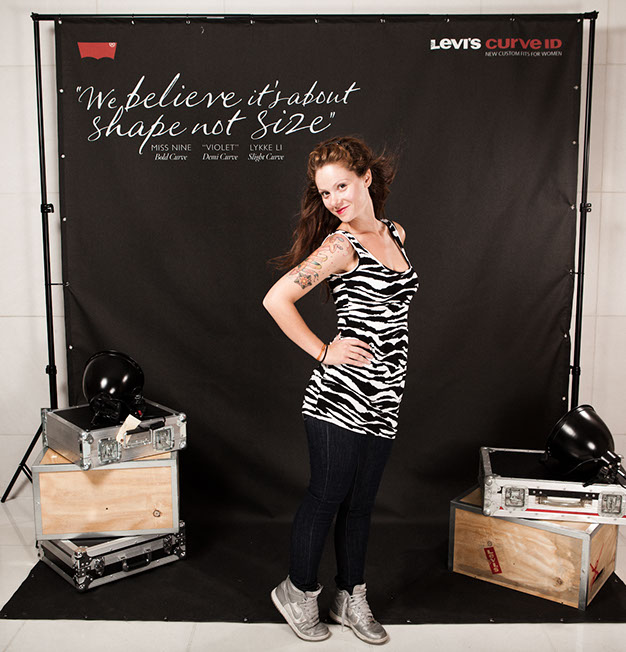 Levi's® Store @ Liberis Publications
Never done before in Greece and either since.
Proud to be behind this unique PR action.
We designed and organized a pop up Levi's store in the premises of Liberis Publicatiosn in Athens, Greece
aiming to be close to more than 400 media working there.
Fashion, Music Gifts and many more made this an experience to remember.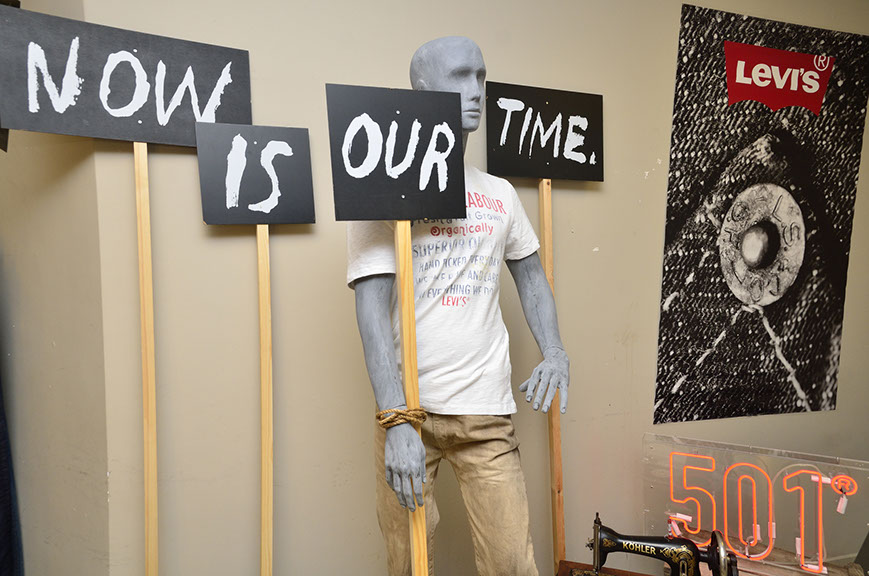 Levi's® Exclusive Press Day!
A lifestyle & press event with more than 100 fashion editors, stylists, bloggers to watch our fashion show
and to then attend our party for the SS12.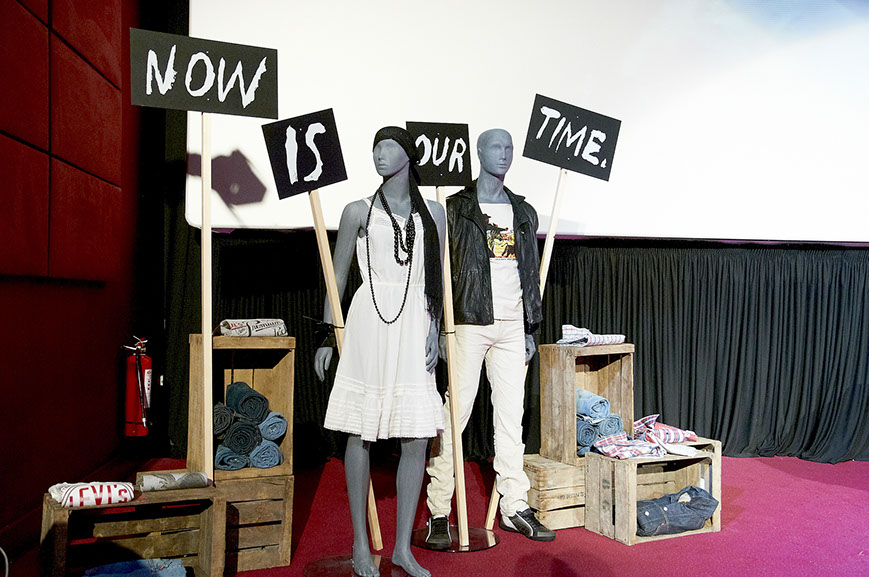 Product placement / Seeding
Co-operation with lifestyle figures, influencers and TV presenters regarding the Levi's clothes.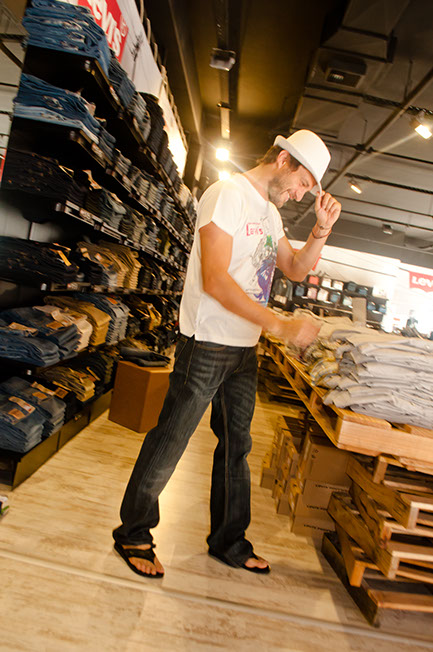 McArthurGlen / Store Opening
Our team organized the event for the Levi's store opening in McArthurGlen.
The idea was to provide customers with a Summer Essentials Kit. Therefore we gave people a Levi's bag with a discount coupon
to buy what they need for the summer along with a Durex condom to be safe during the summer.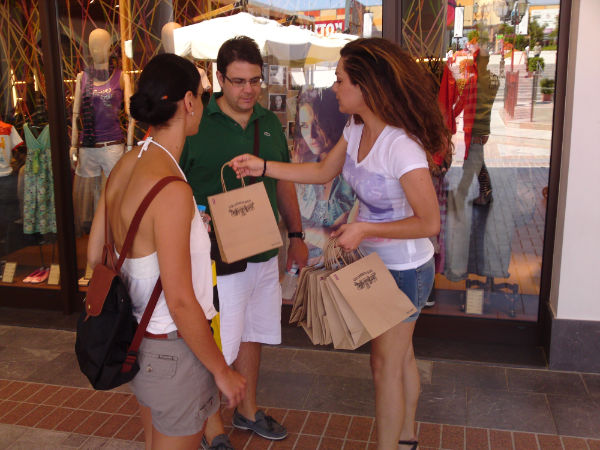 Levis Stores Promoting Actions
We have organized a series of promoting actions for the Levi's Stores in Athens and Thessaloniki.
We invited customers to the stores using an all day party theme accompanied by promoting coupons, live dj sets,
creative co-operations with other brands to make special gift packages and contests for selected number of people
to attract customers and convert them to lead consumers.
In special cases we had our rock bands that Levi's sponsored in Greece to perform live in these promoting actions and sign autographs for their fans.
These actions drove a lot of people to the stores.