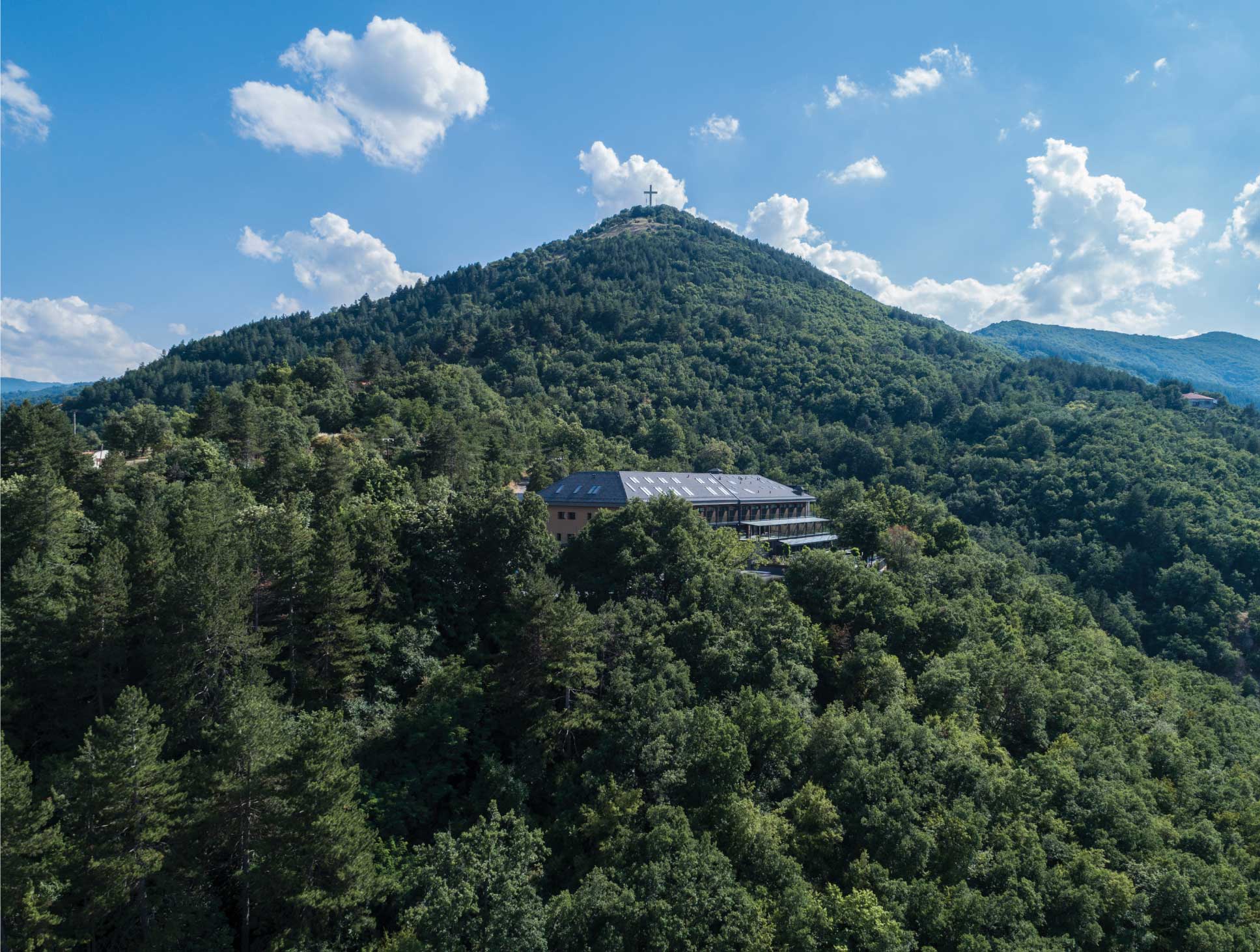 /

PORTFOLIO
THE LYNX Μountain Resort
Τhe Lynx Mountain Resort: wellbeing in the heart of nature
THE LYNX MOUNTAIN RESORT is a top-rated five-star boutique hotel situated in the wider region of Florina. This modern mountain resort is nestled in the midst of nature, surrounded by lush green forests and majestic mountains, making it one of the most popular destinations in Greece. The resort features exquisitely decorated rooms and suites that come equipped with all the latest amenities and meet the highest standards. Guests can enjoy an unparalleled dining experience at the renowned "Six lakes" restaurant, named after the six lakes located in the area. The resort also offers an exceptional spa, an outdoor Jacuzzi, a fully equipped Technogym gym, and breathtaking views, ensuring a truly authentic and relaxing stay. With its impeccable hospitality and exciting range of activities, THE LYNX MOUNTAIN RESORT is the ultimate destination for a memorable vacation.
Project keys
/ Communication strategy
/ Social Media
/ Lifestyle PR & Marketing Services
/ Event Management
Highlights
Press trip at The Lynx Mountain Resort
In October of 2022, we organized an exclusive four-day excursion to the charming city of Florina and we invited the most prestigious travel and lifestyle editors from prominent greek media and influencers. The objective was to showcase the exceptional hospitality experience offered at THE LYNX MOUNTAIN RESORT. Our "cinematic" stay at this luxurious resort served as the perfect base for engaging in various exciting activities in the surrounding region and provided us with enchanting moments amidst the serene and picturesque nature.