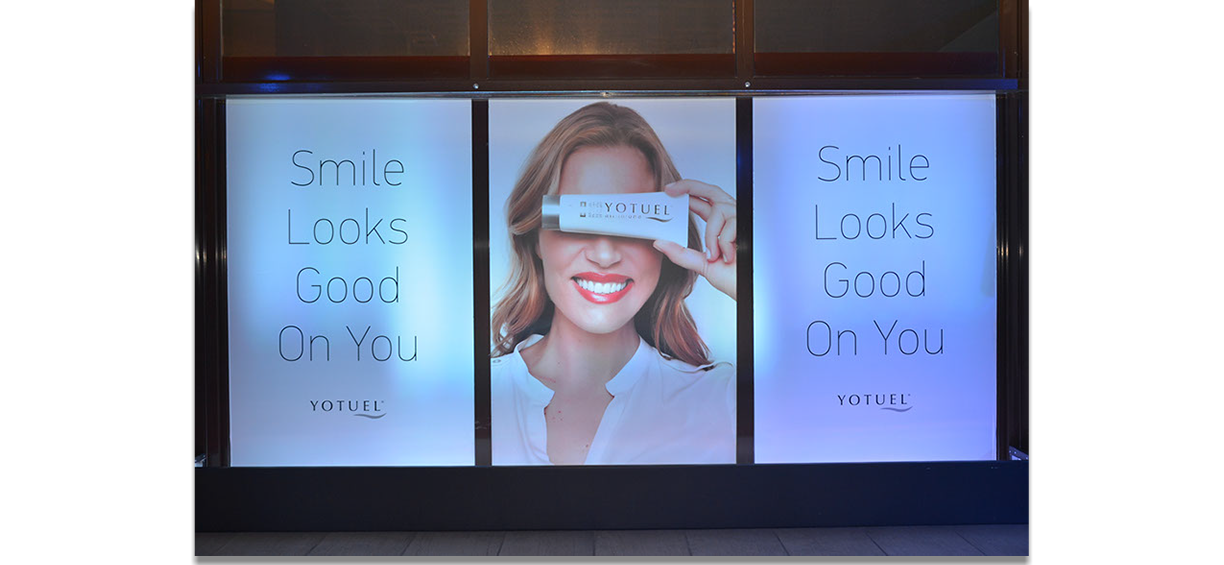 /

PORTFOLIO
Yotuel
Protects and whitens everyday
Developed by dentists.
Biocosmetics Laboratories has developed YOTUEL products with patented formulas unique to the market. It is an innovative whitening line of products, for daily use, non abrasive and safe, which takes care of enamel and of the environment in the mouth.
Yotuel products comply with the commitment of "products of excellence":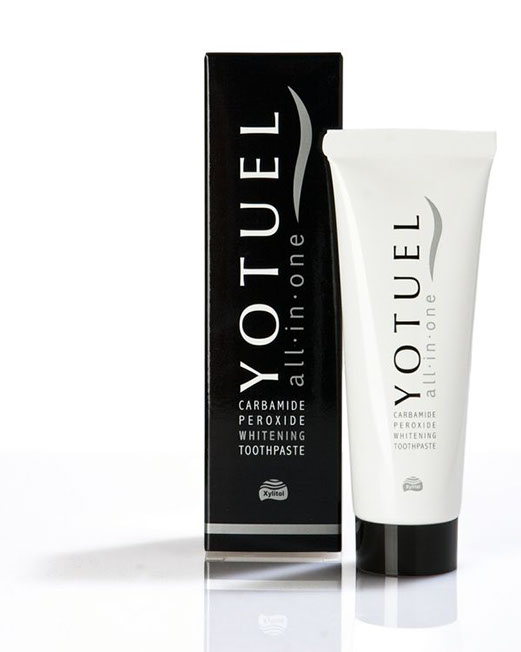 Project keys
/PR & Consulting Services
/Social Media & Digital Services
/Lifestyle PR & Marketing Services
/Event Management
/Design
Highlights
I Love YOTUEL ~ International Workshop 2017
It's a wrap! All white, bright smiles and … love for YOTUEL, at the second "I Love YOTUEL ~ International Workshop" that took place on Friday, May 12, 2017 in Madrid, with the participation of 10 countries.
Guests of the Greek mission, three popular and beloved Editors-Bloggers: Despina Kambouri, Suzana Kenigitsi, Lavinia Stathaki.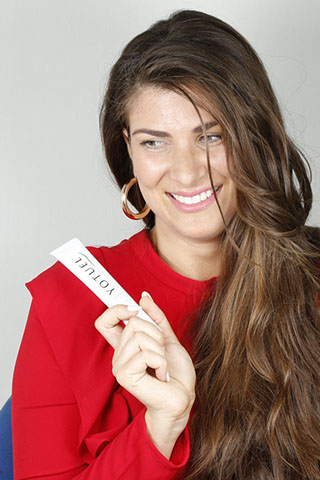 YOTUEL Press Launch: Smile Looks Good On You!
The official Press Launch of the premium whitening toothpaste YOTUEL in Greece
was all about the Bright Smiles.
Our team has created the key motto of the campaign which is Smile Looks Good On You under the umbrella
of the key visual of the mother company in Spain which needs the tube in front of the eyes leaving exposed
the bright smile on the face.
The presenter of the event was the worldwide famous model and founder of the Fashion Workshop Vicky Kaya.
The Event
CONCEPT Communication Strategies successfully organized the official launch to media and key clients in an appareled event.
Inspirational Video
Aiming to link the brand with the white smile and at the same time avoid the obvious paths we created an inspirational video using some of the most well know Greek media, bloggers & influencers. We asked all these people give us their own answer to ..
What makes you smile? What does a smile mean to you?
The outcome was a very emotional video linking YOTUEL to the bright side of life.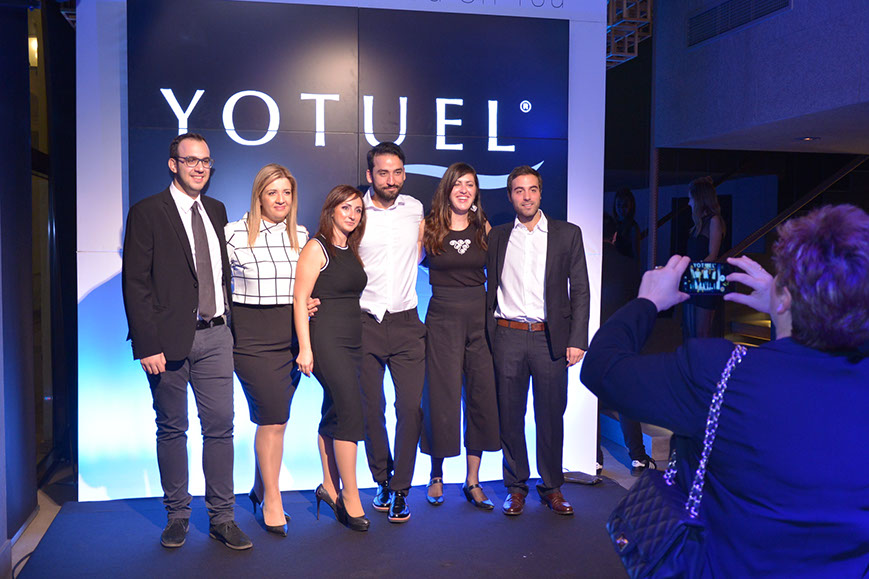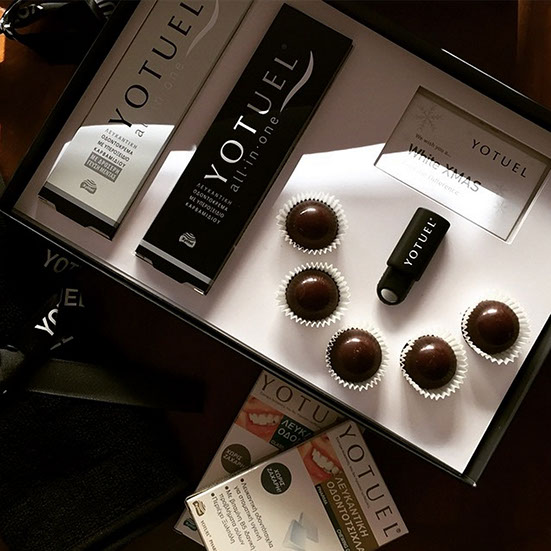 Press kit «White Xmas»
Concept creation for the press kit of YOTUEL in Greece
targeted to Media – Bloggers & Influencers aiming to promote the brand, its philosophy and also providing the chance
to use the products included.
We managed to gain excellent media reach and publicity value.
The press kit:
· 2 whitening toothpastes YOTUEL all in one
· 1 bath branded towel
· 2 packs of Yotuel gums
· 1 branded USB Memory Stick
· Handmade chocolate formatted in a way to create
a smile inside the box
· A Xmas card wishing for a White Christmas
Social Media for YOTUEL Greece
Content Management
Creation of a strategic plan aiming at:
/Informing the public about YOTUEL
/Promoting the brand mantra as well as the ways of using it daily
/Linking YOTUEL to certain values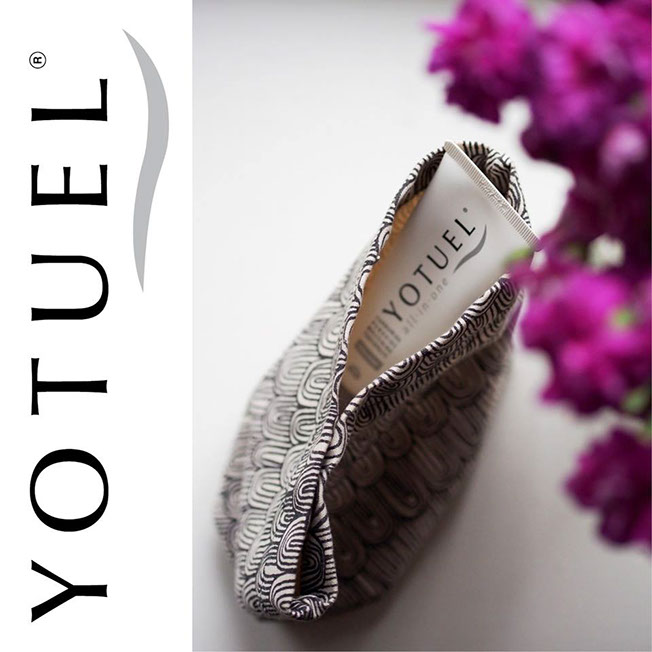 Bloggers Activation

Constant Collaboration with lifestyle – fashion bloggers in order to promote YOTUEL all in one!
Elena & Angie Galifa / Cool Ur Style Blog / Filio Metsi All You Need Is Style Blog / Nefeli & Natalia Georgala / TwinFashion Blog